PUSH CAMERA TechWorm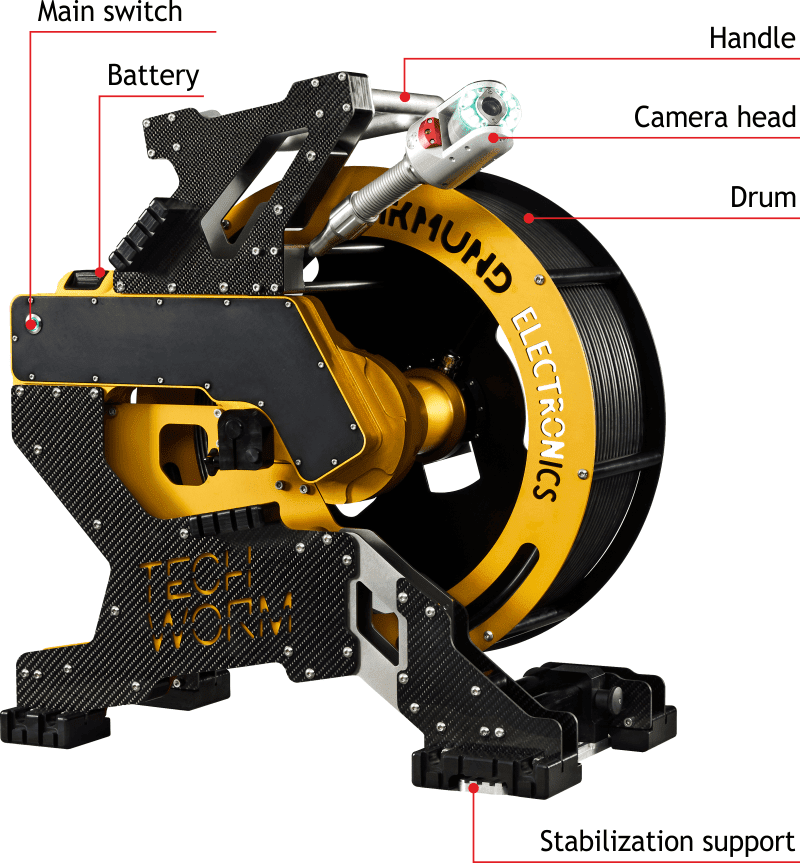 Our push camera, TechWORM, was developed in close collaboration with longtime customers. During development, feedback from users was the most important criterion. Thanks to the partnership we created with our dedicated customers, a new and unique design was created.
System utilization
The TechWORM camera systeme is a device used to inspect usually inaccessible places, such as pipelines from DN50 to DN400. This is called the "push system", where you push a flexible cable into the pipeline using mechanical force. Optics with lighting located on the end of the cable sends video feedback to the control tablet using a wifi signal. An inspector would then determine the state of the viewed section.
These devices are mainly used for water pipelines and sewage inspections, but they can also be used for a variety of other pipelines and ventilation systems.
INFORMATION IN VIDEO (sound required)