Fitting out a van with an installation affords users a decent inspection work room, an office, a cloakroom and kitchenette. Vehicles are equipped with thermal insulation, while heating and full air-conditioning are also options. An installation consists of FRONT and REAR WORK ROOMS, which are separated by a wall with a window to allow for communication between operators.
FRONT WORK ROOM – OFFICE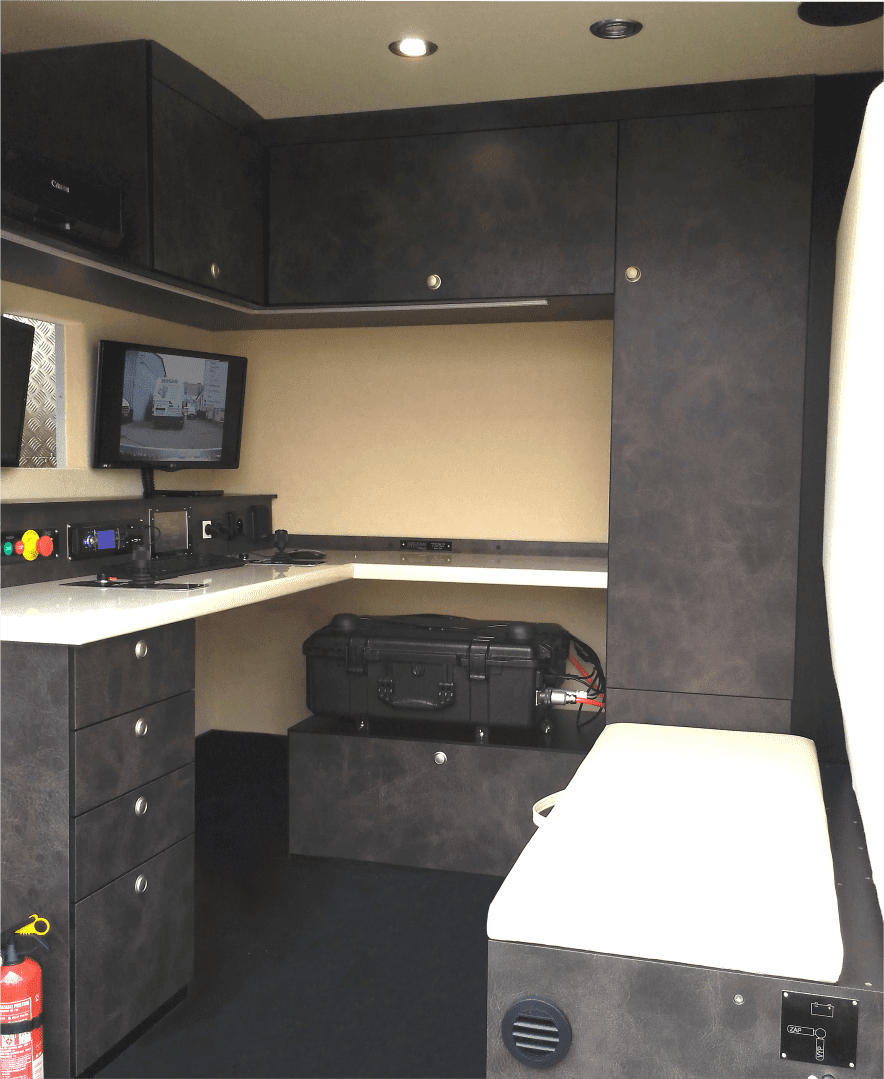 WATERPROOF MATERIAL FOR CABINETS AND DRAWERS
The fitted furniture is made of FunderMax© material that is impervious to moisture. The quality is backed up by a lifetime warranty for resistance to water.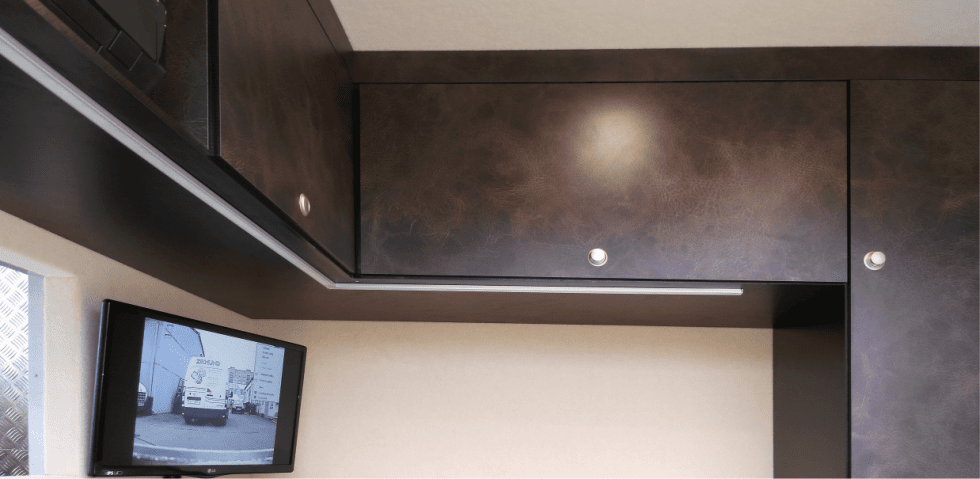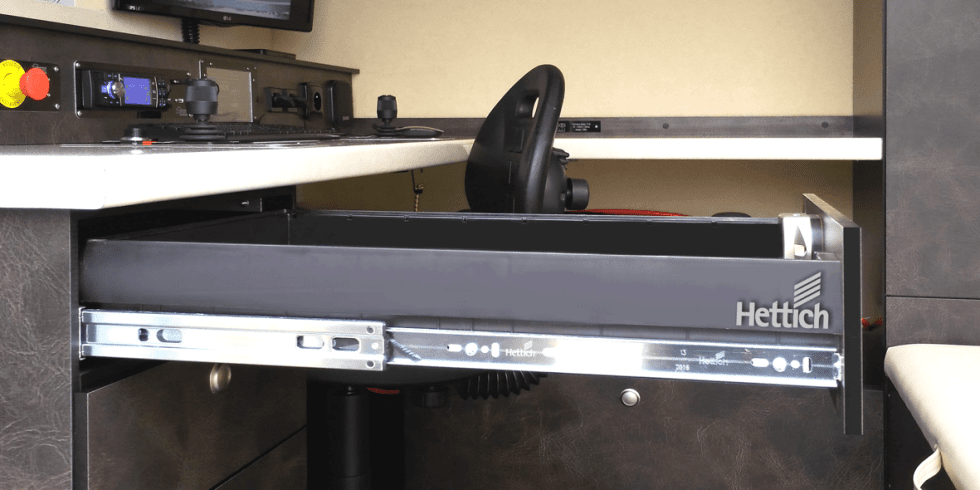 The work table is an ideal workplace.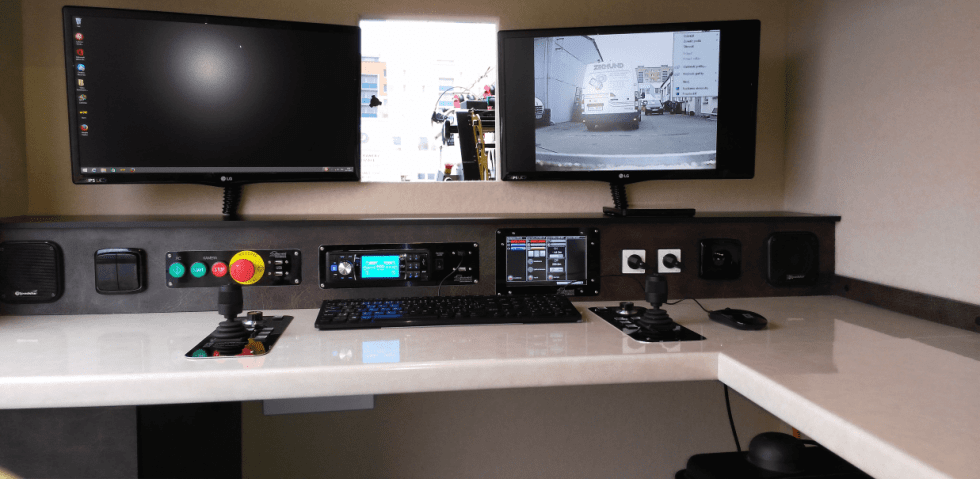 QUALITY HINGES, LOCKS AND EXTRACTORS
REAR WORK ROOM
- camera, cable drum, telescopic arm, drawers for tools and cameras, built-in water tank, generator.