LATERAL SYSTEM
The lateral system is used to check lateral pipes. This means that there is no need to enter private property. Additionally, no clean-out is required in the lateral pipes from the main sewer.
This device fits the RV / RN 305 and RV / RN 315 crawlers. If using a ZIKMUND camera system, it is only necessary to purchase the optional adjustable arm as an add-on item since everything else is already provided.
Technical data:
Lateral sewer: DN100 - DN300
Main sewer: DN250 - DN1200
Lateral system cable length: 60 - 100 m.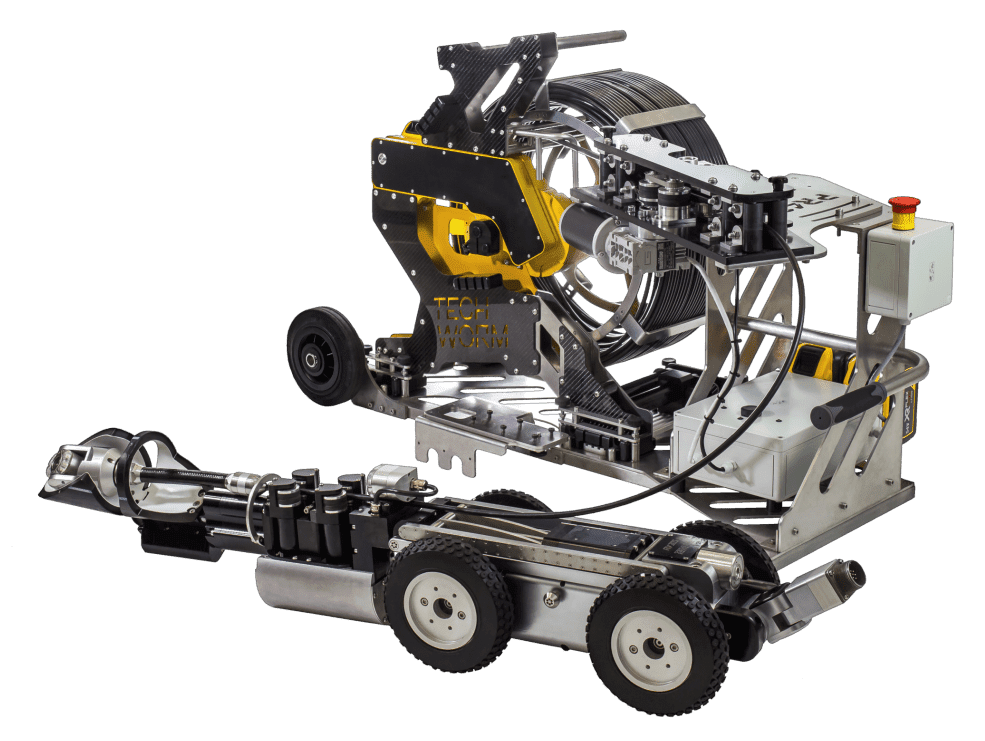 Use of an existing
crawler
If you already own an RV305 or RV315 crawler, then it can form part of a future lateral system.
Mobile rack for lateral system
The entire system can be straightened onto a single mobile rack and transported to a monitoring location.
Push camera TechWorm
A component of the lateral camera is the TechWorm push camera for viewing small sections of pipe. . MORE INFO.
Simple guidance of the head
Head RTH 34 is directed into the opening by a lifting mechanism. Once correctly positioned, the camera head is easily guided into the lateral pipe by raising the lifting arm.
Wireless control of the entire system
Full wireless control of the lateral system, including synchronizing the lateral system with the cable drum on the crawler.
Battery powered for mobile operation
The batteries that power the lateral system are fully compatible with those for the TechWorm push camera.