DETECTING THE INFLOW OF GROUNDWATER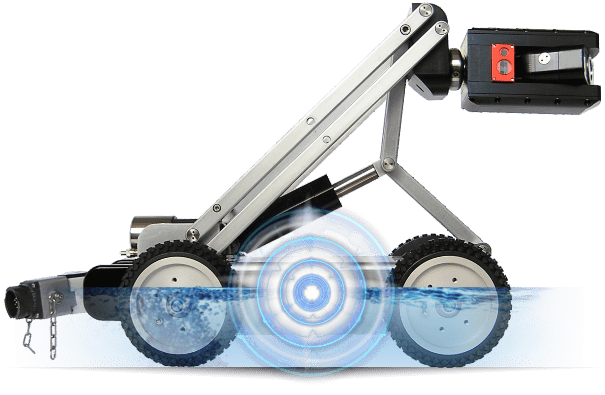 The ability to detect the inflow of groundwater was an innovation developed by ZIKMUND and unique to us. When a camera reaches a flooded area, the source of it is often uncertain – it could either be water seepage or have run down to the site in question. Our systems can electronically determine whether it stems from inflow through a broken pipe or not. Results are recorded in a graph that reveals the part of the pipe responsible for the otherwise invisible inflow.
If a sewer is breached by groundwater, wastewater treatment plants are faced with an undesirable increase in the volume of water being purified. Detecting this kind of unwanted inflow is crucial to optimizing conditions for such facilities.